livestream by
Democracy TV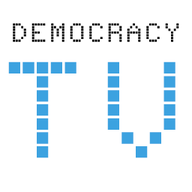 Garioch Women for change conference, Logie Durno, Aberdeenshire (morning)
111 9.45am Sat 15 Sep 2018
About this event
Thanks to the Scottish government Centenary fund we are able to offer this free conference to celebrate 100 years of womens suffrage in Scotland. helping us to that will be a range of influential speakers including Professor Sarah Pedersen, Gillian Martin MSP, Maggie Chapman Co Co of The Scottish Green Party, Dr Cait Murray, Petra Pennington, Lesley Riddoch, and Cllr Alison Evison President of COSLA.
Views expressed on our broadcasts do not necessarily reflect the views of the Independence Live collective nor should our coverage of any event, individual or organisation be taken as an endorsement.
Support the work of Independence Live
Would you like your event livestreamed?
What's most popular during last...
based on Livestream.com & YouTube, not yet including Facebook LIVE
Subscribe to our mailing list