livestream by
Democracy TV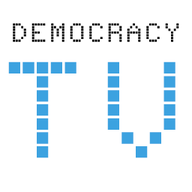 Danes 1 - Fox News 0
6.00pm Wed 30 Jan 2019
Danish MP Dan Jorgensen speaks in Edinburgh about Danish successes. Hosted by Nordic Horizons.
About this event
What do you expect MPs to do when a rightwing US TV station slags off their country? Well, Danish MP Dan Jorgensen decided not to get angry, but more than even. His Youtube video riposte to Fox News last year got almost forty million views online. https://youtu.be/BBoPXqaOVnU Now he's coming to Edinburgh to tell MSPs and a Nordic Horizons audience about Denmark's success in appearing at the top of the Unicef Child Wellbeing Index, the UN's World Happiness Index and lots of other international league tables for so long. What is Denmark doing right, why is Copenhagen likely to become the world's first Eco-city and how does Denmark keep citizens supporting tough but climate-friendly policies like high oil and car prices for the good of the planet? And what about the darker side of Danish politics – the growth of the far right culminating in controversial government plans to move "unwanted" migrants to a remote uninhabited island once used for contagious animals.
Speakers
Dan Jorgensen
Views expressed on our broadcasts do not necessarily reflect the views of the Independence Live collective nor should our coverage of any event, individual or organisation be taken as an endorsement.
Support the work of Independence Live
Would you like your event livestreamed?
What's most popular during last...
based on Livestream.com & YouTube, not yet including Facebook LIVE
Subscribe to our mailing list