livestream by
Democracy TV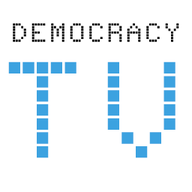 Autism and the Mental Health (Scotland) Bill
97 5.15pm Wed 24 Jun 2015
After the stage 3 debate of the new Mental Health (Scotland) Bill, we talk to representatives of Autism Rights.
About this event
At the request of Autism Rights, Jackie Baillie MSP has tabled an amendment to remove Autistic Spectrum Disorders and Learning Disabilities from the remit of the new Mental Health (Scotland) Bill and their continued inclusion will leave people with those conditions vulnerable to inappropriate and damaging treatment.
Speakers
Fiona Sinclair (Autism Rights)
Venue
Scottish Parliament EH99 1SP
Views expressed on our broadcasts do not necessarily reflect the views of the Independence Live collective nor should our coverage of any event, individual or organisation be taken as an endorsement.
Support the work of Independence Live
Would you like your event livestreamed?
What's most popular during last...
based on Livestream.com & YouTube, not yet including Facebook LIVE
Subscribe to our mailing list