livestream by
Democracy TV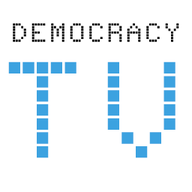 IASH Pop-Up Forum
119 5.15pm Tue 13 Oct 2015
"The Strange Death of the Liberal University": spies and border guards within the walls of academe?
About this event
Universities ought to be bastions of liberal thinking. So how should those working and studying within universities react to the imposition of securitisation measures in the area of immigration and counter-terrorism law? For international students, university staff are required to act effectively as border guards, by reporting presence and absence. Counter-terrorism law now requires that all university staff be involved in implementation of so-called "anti-extremism" measures which have been criticised for having an excessive focus on Muslim communities in the UK. These demands on universities seem counter-intuitively in contradiction with a liberal vocation. This informal pop-up forum brings together leading scholars and activists from a range of backgrounds to discuss these and related issues. Audience questions and comments will be welcomed. Attendees will be invited to stay on for more informal discussion over a informal wine reception. Moderator: Jo Shaw, IASH Director. Panellists: Rowena Arshad (Head of the Moray House School of Education, University of Edinburgh), Mary Senior (Scotland Official, Universities and College Union), Richard Haley (Scotland Against Criminalising Communities), Genevieve Lennon (Chancellor's Fellow, School of Law, Strathclyde University).
Views expressed on our broadcasts do not necessarily reflect the views of the Independence Live collective nor should our coverage of any event, individual or organisation be taken as an endorsement.
Support the work of Independence Live
Would you like your event livestreamed?
What's most popular during last...
based on Livestream.com & YouTube, not yet including Facebook LIVE
Subscribe to our mailing list