livestream by
Democracy TV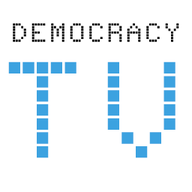 Positive Money: Rethinking Our Conceptions of Banking and Money
348 6.00pm Thu 29 Oct 2015
Robert Pallot from Positve Money, will be dispelling popular misconceptions of banks, including the textbook model used by many economists
About this event
We're delighted to be hosting Robert Pallot from Positve Money who will be dispelling popular misconceptions of banks, including the textbook model used by many economists and policymakers, and present a more accurate view of banks and money creation. Rob is a recent graduate of Edinburgh University who studied economics with the hope of understanding what caused the financial crisis. Keen to help spread the pluralist word, he also gives tours of Mayfair's hedge funds, with London's Occupy Tours. Join us for what promises to be a very exciting lecture, which will explain: How banks can lend money they do not already have; Why there is no limit to the amount of money banks may choose to create; And the implications for the wider economy. Positive Money is an organisation that campaigns and researches for a money and banking system that works for society and not against it. You can read more here http://positivemoney.org/about/ The lecture is free and open to all!
Speakers
Robert Pallot
Venue
David Hume Tower, Lecture Theatre A EH8 9JX
Views expressed on our broadcasts do not necessarily reflect the views of the Independence Live collective nor should our coverage of any event, individual or organisation be taken as an endorsement.
Support the work of Independence Live
Would you like your event livestreamed?
What's most popular during last...
based on Livestream.com & YouTube, not yet including Facebook LIVE
Subscribe to our mailing list