livestream by
Democracy TV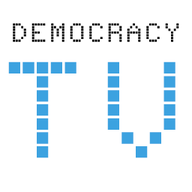 Our Land Fife with Lesley Riddoch and Andy Wightman
505 7.00pm Sun 28 Aug 2016
part of the Scottish Land Festival 2016
About this event
This event is part of Scottish Land Festival 2016. Following multiple satellite events across Fife celebrating Our Land will be hosting an evening with Lesley Riddoch, Andy Wightman and others, giving presentations on each project and wider land issues together with traditional music and refreshments. Whether you're going to multiple of the 'Our Land - Fife' projects or none, come along to the evening event and enjoy the music and chat. The evening with Lesley Orr as MC and with music from Lawrence Dunn is completely free and all ages are welcome.
Speakers
Lesley Riddoch, Andy Wightman, Lawrence Dunn
Venue
Queen Anne High School, Dunfermline KY12 0PQ
Views expressed on our broadcasts do not necessarily reflect the views of the Independence Live collective nor should our coverage of any event, individual or organisation be taken as an endorsement.
Support the work of Independence Live
Would you like your event livestreamed?
What's most popular during last...
based on Livestream.com & YouTube, not yet including Facebook LIVE
Subscribe to our mailing list