livestream by
Democracy TV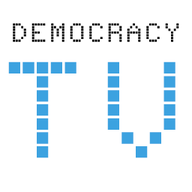 Our Land: OurLand - Edinburgh Against Gentrification Forum
856 2.30pm Sun 28 Aug 2016
Learn about the Cowgate protest, the history of the Central Library, the Cowgatehead Church and other local cases of privatization of public land.
About this event
The Cowgate Occupy Camp is a community response to the recent highly controversial decision to dispose of public land long set aside for the Central Library for a massive private speculative hotel 'development'. This deal includes the sale of other public assets including the Cowgatehead Church, a well used resource for the most vulnerable in the community.
Speakers
Andy Wightman MSP, Hamish Kallin - University of Edinburgh Geography, Simon Byrom and other local campaigners and residents,
Venue
86 Candlemaker Row, Edinburgh EH1 2QA, UK EH1 2QA
Views expressed on our broadcasts do not necessarily reflect the views of the Independence Live collective nor should our coverage of any event, individual or organisation be taken as an endorsement.
Support the work of Independence Live
Would you like your event livestreamed?
What's most popular during last...
based on Livestream.com & YouTube, not yet including Facebook LIVE
Subscribe to our mailing list