livestream by
Democracy TV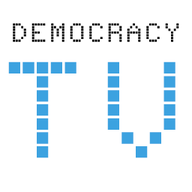 Trade Union Bill
349 1.00pm Mon 2 Nov 2015
Parliamentary Lobby
About this event
Lobby and rally, Protect the Right to Strike.Central Hall, Westminster, London. The Trade Union Congress (TUC) and union members from all over the UK are coming together to lobby and rally against the trade union bill currently proposed by the government, which threatens the basic right to strike. This is a big opportunity to make sure MPs hear directly from people who are worried that the bill will undermine the right to strike and risk public safety and service quality. Trade Union representatives will meet up at Central Hall in Westminster to hear some inspirational speakers, and then in groups head off to the House of Commons to meet their MPs and explain why they should vote against the bill. The rally will kick off at 1pm and the lobby at 2.30pm.
Views expressed on our broadcasts do not necessarily reflect the views of the Independence Live collective nor should our coverage of any event, individual or organisation be taken as an endorsement.
Support the work of Independence Live
Would you like your event livestreamed?
What's most popular during last...
based on Livestream.com & YouTube, not yet including Facebook LIVE
Subscribe to our mailing list