livestream by
Democracy TV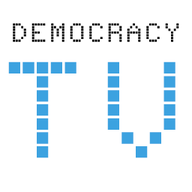 Edinburgh Skeptics General Election Hustings
944 7.00pm Tue 14 Apr 2015
About this event
As part of the 2015 Edinburgh International Science Festival; Edinburgh Skeptics Society and the University of Edinburgh Humanist Society present a hustings for the General Election on the 7th of May. The following parties have been invited to send candidates or representatives along for the panel: Scottish Conservative Party - Iain McGill (Edinburgh North & Leith), Scottish Green Party - Peter McColl (Edinburgh East), Scottish Labour Party - Cllr. Gordon Munro, Scottish Liberal Democrats - Gary McLelland (Glasgow East), Scottish National Party - Joanna Cherry (Edinburgh South West), Left Unity - Bruce Whitehead (Edinburgh North & Leith) and UKIP - Alan Melville (Edinburgh North & Leith). The event will have a unique format in which some questions will be released to the panelists and audience ahead of time so that fact checking can be done ahead of time. Please check the event facebook page for details about this. The event will be free, with donations being accepted to cover the ongoing costs of both societies. Please note both organising societies are politically neutral. The venue of this event is : Debating Hall, Teviot Row House, 13 Bristo Square, Edinburgh, EH8 9AJ, United Kingdom.
Views expressed on our broadcasts do not necessarily reflect the views of the Independence Live collective nor should our coverage of any event, individual or organisation be taken as an endorsement.
Support the work of Independence Live
Would you like your event livestreamed?
What's most popular during last...
based on Livestream.com & YouTube, not yet including Facebook LIVE
Subscribe to our mailing list