livestream by
Democracy TV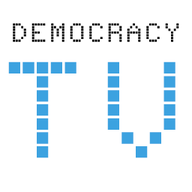 People Sized Government: Lessons from Norway
176 5.30pm Thu 9 Mar 2017
A Nordic Horizons event, live from the Scottish Parliament with Frode Lindtvedt
About this event
Scotland has the largest councils in Europe, serving on average 170,000 people. The European average is 14,000. It's thought that the remoteness of Scottish 'local' government contributes to our low turnout rates – 38% at the last council elections. Now the Convention Of Scottish Local Authorities (COSLA) and the Electoral Reform Society (ERS) have both called for large councils to be broken up. Can Scotland afford more genuinely local democracy? How would councils in economically deprived areas manage if they relied on their own localities for income? Would it break the bank to pay more councilors £16,000 each a year? How do other countries do it? Norway and Scotland have similar sizes of population. But Scotland has only 32 councils while Norway has 429. Norwegians have just rejected proposals to merge councils to save money. Why? And how can they make powerful town council, people-sized, government work without duplication of work or corruption? Frode Lindtvedt is the Director of Local Democracy, International Politics and External Affairs at the Norwegian Association of Local and Regional Authorities / Kommunenes Sentralforbund (KS), the Norwegian equivalent of COSLA.
Speakers
Frode Lindtvedt
Venue
Scottish Parliament, Edinburgh EH99 1SP
Views expressed on our broadcasts do not necessarily reflect the views of the Independence Live collective nor should our coverage of any event, individual or organisation be taken as an endorsement.