livestream by
Democracy TV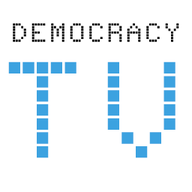 Electric Dreams - Norway and the future of electric cars
88 6.00pm Tue 5 Dec 2017
Nordic Horizons event with Petter Haugneland
About this event
Speaker: Petter Haugneland, Communications Director, Norwegian Electric Vehicle Association. Climate change poses serious challenges for transport throughout the world, including for car and vehicle use. As is almost always the case, the Nordic countries are leading the way in developing possible solutions. Norway, in particular, is streets ahead in its support for, and development of, electric vehicles. Come and hear how the Norwegians are making dreams of an electric car future come true, and discuss what Scotland and the UK can learn from their experiences. A Nordic Horizons event chaired by Chris Smith and sponsored by the Scottish Government.
Speakers
Petter Haugneland
Venue
Scottish Storytelling Centre, Edinburgh EH1
Views expressed on our broadcasts do not necessarily reflect the views of the Independence Live collective nor should our coverage of any event, individual or organisation be taken as an endorsement.