livestream by
Democracy TV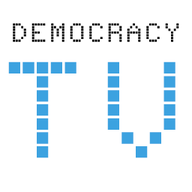 Leith Walk Hustings
167 7.30pm Tue 8 Sep 2015
Edinburgh City Council by election (2 seats)
About this event
Following the resignation of Councillors Deidre Brock and Maggie Chapman, a by-election to fill the two vacant seats will be held on Thursday 10 September 2015 between 7am and 10pm for Electoral Ward No. 12, Leith Walk. Candidates for election will be available at this hustings to make their case for election and respond to questions.
Speakers
Marion Donaldson (Labour), Gordon Murdie (Conservatives), Susan Rae (Greens), Natalie Reid (Scottish Socialist), Lewis Ritchie (Scottish National Party), Bruce Whitehead (Left Unity / TUSC), Alan Melville (UKIP), Tom Laird (Scottish Libertarian), Mo Hussain (Liberal Democrats)
Venue
Area C Coffeehouse, 239 Leith Walk, Edinburgh EH6 8NY
Views expressed on our broadcasts do not necessarily reflect the views of the Independence Live collective nor should our coverage of any event, individual or organisation be taken as an endorsement.