livestream by
Democracy TV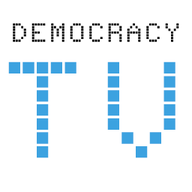 Nurturing Nature
1642 6.00pm Tue 1 Dec 2015
a Nordic Horizons event comparing land use in Scotland and Norway
About this event
South West Norway and Highland Scotland are closely similar in climate, geology and landforms; but very different in land cover, human population and land use. SW Norway is rapidly reforesting but Scotland is not. Rural areas are more heavily populated. Is that because southwest Norway is so very different in the basic conditions of life – or because land use history differs profoundly on either side of the North Sea? Duncan Halley (a Scot who has lived and worked in Norway for 20 years) describes how moorland in Norway has transformed to farmland and woodland and makes comparisons with land in the Scottish Highlands. His observations are timely. The Land Reform Bill is continuing its progress through the Scottish Parliament amidst assertions that much of the land in the Scottish Highlands and Borders is fit only for use by sporting estates. Could the appearance and productivity of Scottish land more closely resemble its Nordic cousin if land use here was changed? Book free seats on Eventbrite - tickets are free but limited in number - so please book early. There will be a short TED style video of Duncan's presentation available afterwards. General info and updates on speakers will be posted on our Facebook page and website www.nordichorizons.org. Please keep checking there rather than sending individual emails – NH is a small, self-administering, volunteer-based group with a rather ambitious list of new meetings to arrange.
Speakers
Duncan Halley
Venue
Scottish Parliament, Edinburgh EH99 1SP
Views expressed on our broadcasts do not necessarily reflect the views of the Independence Live collective nor should our coverage of any event, individual or organisation be taken as an endorsement.
Support the work of Independence Live
Would you like your event livestreamed?
What's most popular during last...
based on Livestream.com & YouTube, not yet including Facebook LIVE
Subscribe to our mailing list