livestream by
Democracy TV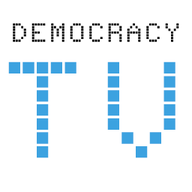 Argyll and Bute Council public meeting
335 7.00pm Fri 11 Dec 2015
discussing Argyll and Bute 'Service Choices/Planning our Future' proposals which could see cuts to many services
About this event
Dunoon Councillors have been invited to attend a public meeting at The Braes, Dunoon to discuss Argyll and Bute 'Service Choices/Planning our Future' proposals which could see cuts to many services currently provided. All welcome. Your chance to ask questions and get informed.
Venue
The Braes, Dunoon PA23 7DL
Views expressed on our broadcasts do not necessarily reflect the views of the Independence Live collective nor should our coverage of any event, individual or organisation be taken as an endorsement.
Support the work of Independence Live
Would you like your event livestreamed?
What's most popular during last...
based on Livestream.com & YouTube, not yet including Facebook LIVE
Subscribe to our mailing list