livestream by
Democracy TV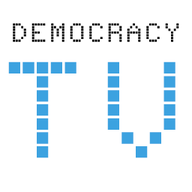 In conversation with Helen McClory and Kirsty Logan
544 11.00am Sat 25 Jun 2016
A #ScotLitFest event hosted by the Saltire Society
About this event
Authors Helen McClory and Kirsty Logan will be joining us for an hour to chat. Helen's On the Edges of Vision won the Saltire Society's First Book of the Year Award in 2015, and her novel Flesh of the Peach will be published by Freight in 2017. Kirsty's The Rental Heart and Other Fairytales was nominated for First Book in 2014, and she has since published The Gracekeepers with Harvill Secker and new collection A Portable Shelter. The two will be talking everything from the realms of the obscure and fantasy that they thrive in, to the wonder of the short story. Hosted by the Saltire Society.
Speakers
Helen McClory, Kirsty Logan
Venue
The Saltire Society, High Street, Edinburgh EH1 1TF
Views expressed on our broadcasts do not necessarily reflect the views of the Independence Live collective nor should our coverage of any event, individual or organisation be taken as an endorsement.