livestream by
Democracy TV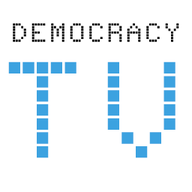 Kevin Williamson and Gillian Robertson vs Amazon
146 3.00pm Sat 25 Jun 2016
A #ScotLitFest event hosted by the Saltire Society
About this event
Neu! Reekie!'s own Kevin Williamson blasted onto the Scottish literary scene when he launched literary journal Rebel INC in the 90s. It was a different age in publishing, one most definitely pre-Amazon. At his event, Kevin will have a frank discussion on Amazon and its place in the literary space alongside Gillian Robertson of Looking Glass Books, from someone who's seen the changes from its non-existence to current-day-dominance. Hosted by the Saltire Society.
Speakers
Kevin Williamson, Gillian Robertson
Venue
The Saltire Society, High Street, Edinburgh EH1 1TF
Views expressed on our broadcasts do not necessarily reflect the views of the Independence Live collective nor should our coverage of any event, individual or organisation be taken as an endorsement.