livestream by
Democracy TV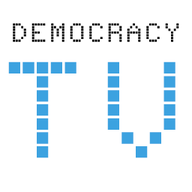 Common Weal Edinburgh South General Election All Party Hustings
2489 6.30pm Fri 24 Apr 2015
About this event
Get your questions answered by local candidates ahead of May's General Election. Speakers/candidates include: Neil Hay (SNP), Colin Fox (Scottish Socialist Party), Phyl Meyer (Scottish Greens), Ian Murray (Scottish Labour), Pramod Subbaramen (Scottish Lib Dems), Scottish Conservatives – TBC, UKIP - TBC. The event format will be chaired by Juliet Swann of Electoral Reform Society Scotland. The event will take place in Lecture Theatre Two, Hudson Beare Building, Kings Buildings, Edinburgh.
Views expressed on our broadcasts do not necessarily reflect the views of the Independence Live collective nor should our coverage of any event, individual or organisation be taken as an endorsement.
Support the work of Independence Live
Would you like your event livestreamed?
What's most popular during last...
based on Livestream.com & YouTube, not yet including Facebook LIVE
Subscribe to our mailing list