livestream by
Democracy TV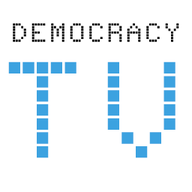 Edinburgh East hustings - Joint Unions Liaison Committee (Edinburgh Univers
878 1.00pm Thu 23 Apr 2015
About this event
General election hustings for Edinburgh East candidates in George Square, organised by Joint Unions Liaison Committee of Edinburgh University. Candidates/speakers include: Sheila Gilmore (Labour Party), Peter McColl (Scottish Green Party), James McMordie (Conservative Party), Ayesha Saleem (Trade Unionist and Socialist Coalition), Tommy Sheppard (Scottish National Party). The event will happen in Hugh Robson Building Lecture Theatre, University of Edinburgh, Hugh Robson Building, 15aGeorge Square, 15a George Square Edinburgh EH8 9LD, UK.
Views expressed on our broadcasts do not necessarily reflect the views of the Independence Live collective nor should our coverage of any event, individual or organisation be taken as an endorsement.
Support the work of Independence Live
Would you like your event livestreamed?
What's most popular during last...
based on Livestream.com & YouTube, not yet including Facebook LIVE
Subscribe to our mailing list