livestream by
Democracy TV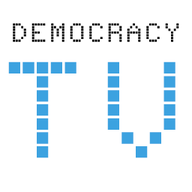 Glasgow Central - Hustings Event, Garnethill Community Council
1497 7.30pm Thu 16 Apr 2015
About this event
Garnethill Community Council have organised a hustings event to take place Thursday 16th April 7:30pm in the Assembly Room of the Glasgow School of Art Students Association on Scott Street (at the corner of Renfrew Street).
Views expressed on our broadcasts do not necessarily reflect the views of the Independence Live collective nor should our coverage of any event, individual or organisation be taken as an endorsement.
Support the work of Independence Live
Would you like your event livestreamed?
What's most popular during last...
based on Livestream.com & YouTube, not yet including Facebook LIVE
Subscribe to our mailing list