livestream by
Democracy TV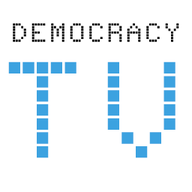 Dunoon Observer Election Hustings 2015
2515 7.30pm Tue 21 Apr 2015
Argyll & Bute Hustings from Dunoon
About this event
Argyll & Bute Hustings from Dunoon with Mary Galbraith (Labour), Brendan O'Hara (SNP), Alastair Redman (Conservative), Alan Reid (Liberal Democrats) & Caroline Santos (UKIP).
Views expressed on our broadcasts do not necessarily reflect the views of the Independence Live collective nor should our coverage of any event, individual or organisation be taken as an endorsement.
Support the work of Independence Live
Would you like your event livestreamed?
What's most popular during last...
based on Livestream.com & YouTube, not yet including Facebook LIVE
Subscribe to our mailing list