livestream by
Democracy TV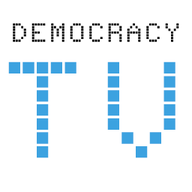 UPDATED : Climate change: the view from Norway
777 6.00pm Tue 4 Oct 2016
with Professor Tore Furevik. A Nordic Horizons event.
About this event
Norway is one of the most environmentally friendly countries in the world. Much of its energy comes from renewable sources, with hydro energy powering many towns and industries. Meanwhile Scotland prides itself on having the most ambitious climate change targets. But are either of these oil-producing North Sea neighbours facing up to the real speed of climate change? Temperatures in the high north are increasing faster than the world average. Permafrost and sea ice are disappearing. Fish stocks are changing. Melting of glaciers and the Greenland ice cap is raising sea levels. Across the world, the impacts of climate change on water and food security, and human health, will be dramatic. But beside these threats, sit commercial opportunities. Less sea ice makes commercial activities more attractive in the high north. This increases stress on an already vulnerable Arctic ecosystem. Is exploitation of oil and gas in harmony with 'green growth' and in line with the Paris agreement? Will deep sea mining become a safe industrial adventure or an environmental catastrophe? Who will benefit from changes in fish stocks? When will the northern transport routes become commercially attractive? Should tourism be limited? Tore Furevik is Professor in physical oceanography at the University of Bergen's Geophysical Institute. SUPPORTED BY THE SCOTTISH GOVERNMENT. Sponsored by Claudia Beamish MSP.
Speakers
Professor Tore Furevik
Venue
Scottish Parliament EH99 1SP
Views expressed on our broadcasts do not necessarily reflect the views of the Independence Live collective nor should our coverage of any event, individual or organisation be taken as an endorsement.
Support the work of Independence Live
Would you like your event livestreamed?
What's most popular during last...
based on Livestream.com & YouTube, not yet including Facebook LIVE
Subscribe to our mailing list